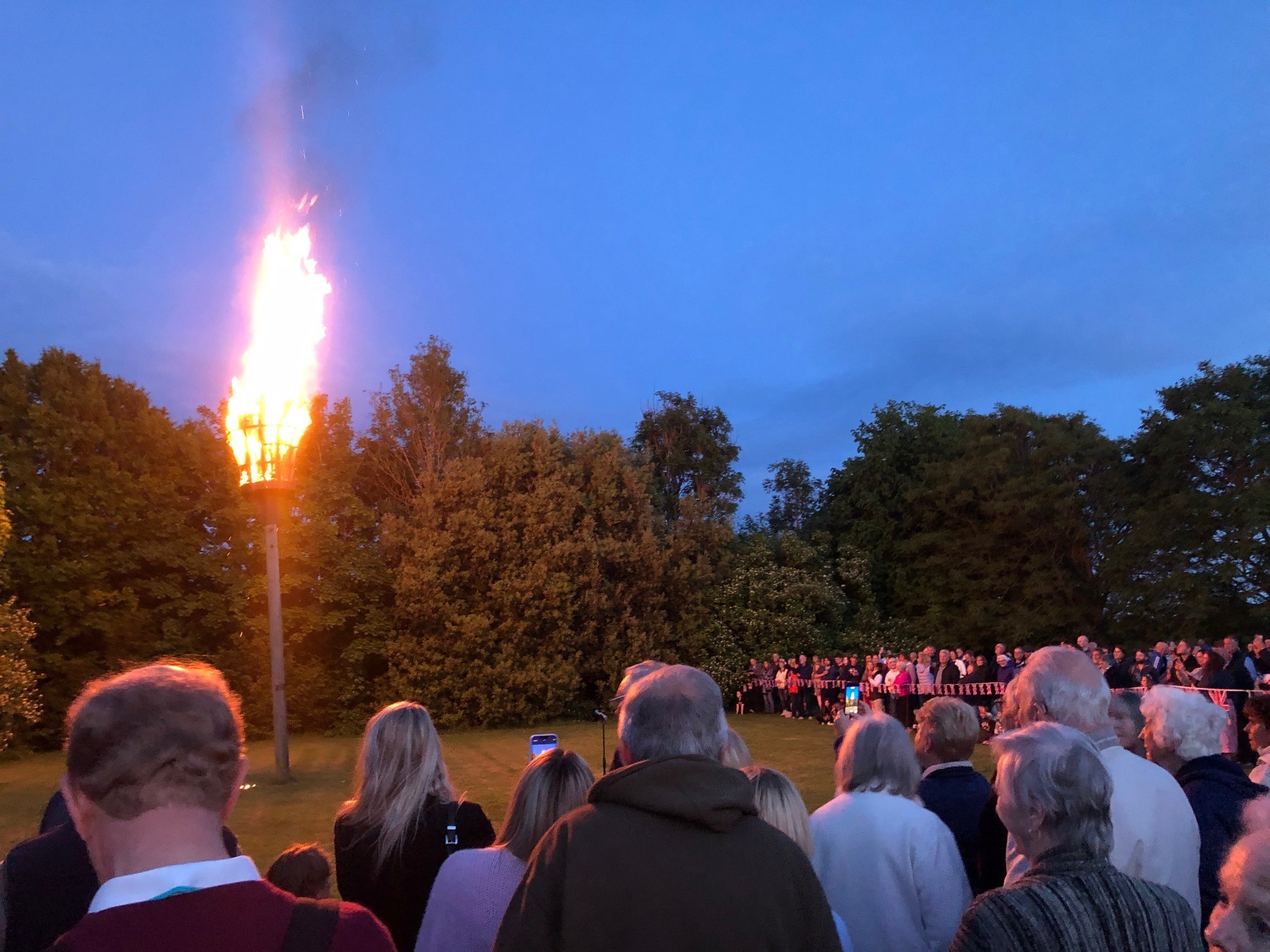 Thank you to all who attended this very special and memorable community event to mark the Queen's Platinum Jubilee.
Odiham joined the Nation in lighting its Beacon along with countless other parishes, towns and cities. It is with thanks to our musicians who played and sang the specially commissioned pieces for this historic event. Thanks to Odiham's Town Crier for announcing the Proclamation.
Our thanks to the Odiham and North Warnborough Bowls Club for keeping everyone refreshed
Thanks also to our volunteers from The Hook and Odiham Lions and Odiham Rotary Club.
And huge thanks to Odiham Fire Service for building and helping Cllr McFarlane to light the Beacon and for keeping us all safe!