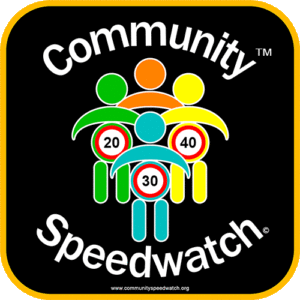 Odiham Parish Council has been working with the community and Hampshire Police to launch the Community Speedwatch initiative in Odiham and North Warnborough to help keep our roads safer.
In August 2020 Odiham Parish Council ran a survey to seek views on establishing a new community Speedwatch scheme on roads in Odiham and North Warnborough. The survey responses strongly supported this initiative and Odiham Parish Council formally voted to set up the scheme later in the year.
Following the easing of COVID restrictions the Odiham Community Speedwatch launched on Wednesday 12th May 2021, holding the first two sessions on Farnham Road and Dunley's Hill.
This could not have been achieved without the support of our willing volunteers, local PCSO and Citizens in Policing Co-ordinators at Hampshire Constabulary for helping to set this up.
The Odiham Community Speedwatch volunteers will be monitoring various roads in Odiham and North Warnborough and welcomes more volunteers to join them. If you have a couple of hours to spare each week or month please email [email protected] for more information.
Odiham Parish Council, with your help, hopes that Community Speedwatch will help remind drivers to slow down while travelling through the villages of Odiham and North Warnborough.