At the Annual Council meeting on Tuesday 16th May, new Councillor positions were agreed for the ensuing, civic year which runs from May to May.
Cllr Angela McFarlane remains as Chair of Odiham Parish Council with Cllr Verdon as Vice Chair.  Cllr McFarlane will chair all main Council meetings and fulfil the "Chairman's" functions where stated in law.  This is a civic position which grants the prestigious title of "the first citizen of the civil parish".
Cllr Helen Tyler was voted in a Chair of the Finance Committee.  The Finance meets quarterly to review the Council's finances including investments, budgeting and financial reporting.
Cllr David Sanger was voted in a Chair of the Amenities Areas Committee.  This committee meets quarterly to oversee the management of Odiham Parish Council's portfolio of open spaces and buildings.  This committee is particularly busy over the Summer months during the main growing season and when public use of the open spaces increases.
Cllr Pam Verdon remains as the Chair of the Planning & Development Committee, supported by Cllr Leo Cornall as Vice Chair.  The Planning & Development Committee is a busy committee which normally meets every 3 weeks and considers an average of 150 building and tree applications each year.  Other work includes liaison with developers, Hart planning officers and the Neighbourhood Plan Monitoring Group.  Work for the year ahead includes a review of the Odiham & North Warnborough Neighbourhood Plan which was adopted in 2017.
All Councillors are volunteers who volunteer their time to their local community.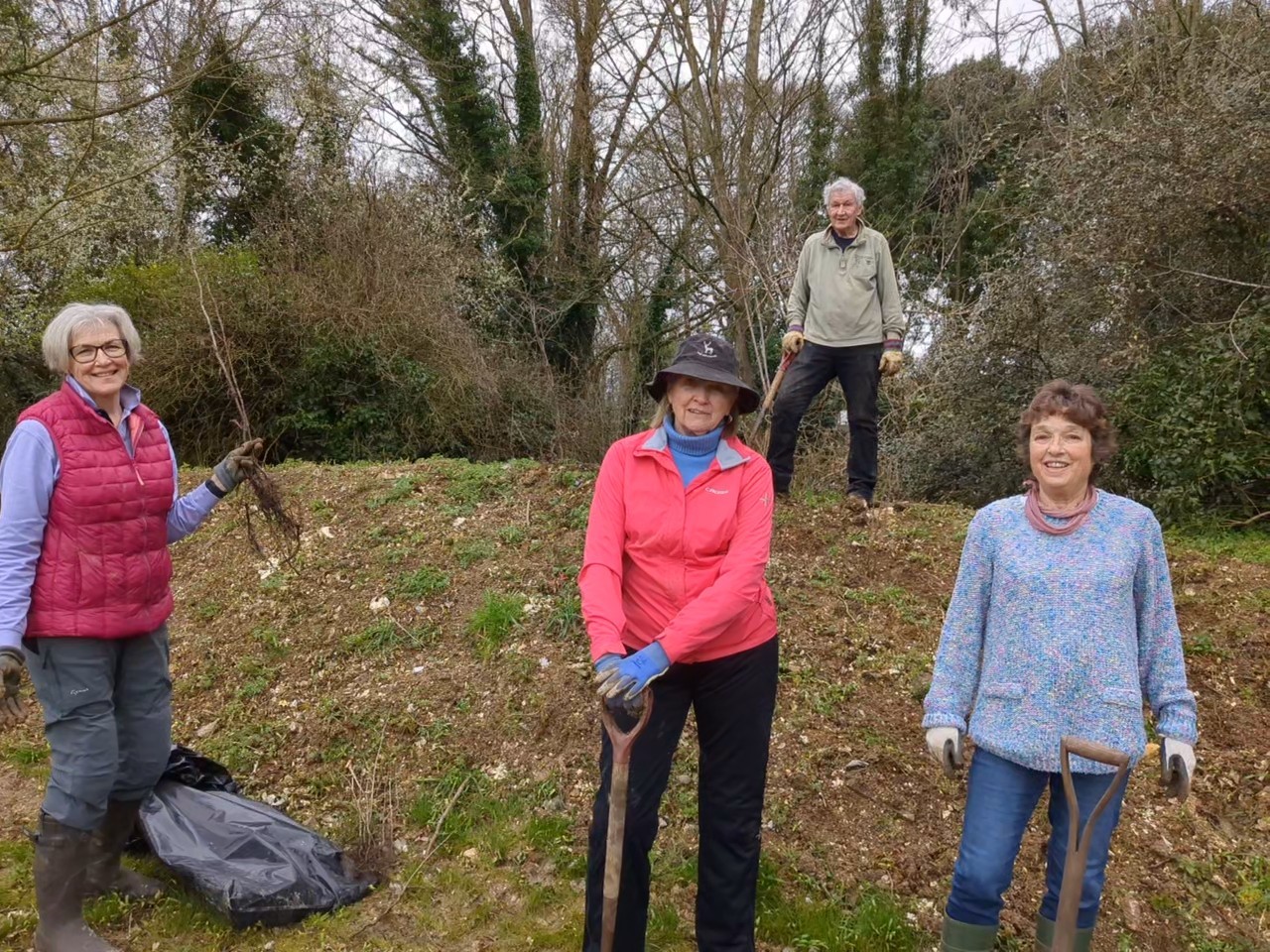 Pictured planting hedging whips in the cemetery:  Front (left to right) – Cllr Angela McFarlane, Cllr Caro Seabrook and Cllr Pam Verdon.  Back – Cllr David Sanger.