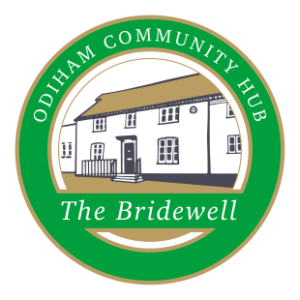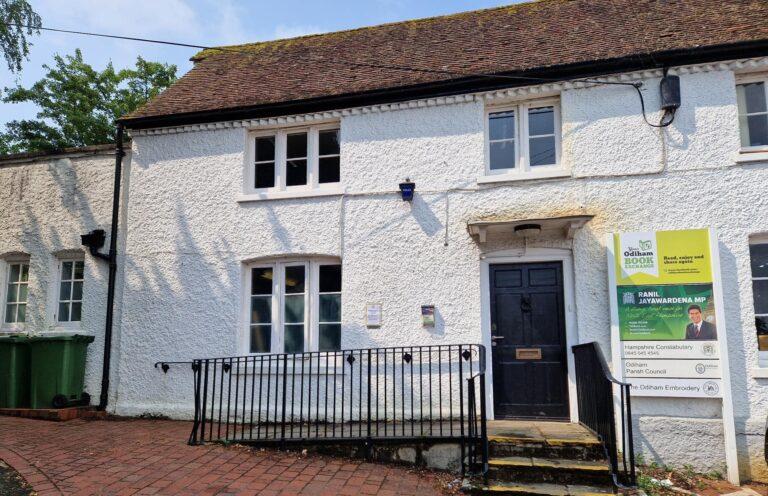 History
The Bridewell is located in the heart of The Bury just off Odiham High Street.
The Bridewell is a historic building with a long and varied past.  Originally built as a prison, it consists of a square building around a courtyard which includes a well.  The Bridewell is a Grade II listed building, dating back to 1759.  Former uses also include a Police Station with cells, a magistrate court room and assumed residential accommodation for the local bobby and family on the upper floor.  More recently the building accommodated the Hampshire Library and offices.
Further information on history can be found HERE
Following closure of the Hampshire County Council led library service December 2020, the Bridewell was transferred to Odiham Parish Council in March 2022 and the Council now manages the building directly.  Current uses includes The Parish Office, office space for the local MP and Community Police Constable Officer and is home to the Odiham Book Exchange, a community interest company led by volunteers.
However, when the Council accepted responsibility for the building it also acknowledged The Bridewell had a far greater potential and resolved to "transform The Bridewell into a thriving community hub".  Thus providing a venue for hire which would help long term viability by contributing towards ongoing management costs.
The first goal has ben realised – The Library Room will be available to hire from 1st September 2023.  Bookings can be made from 1st August.  Bookings should be made at BOOKINGS
Anyone interested in keeping up to date with future plans should follow FUTURE VISION