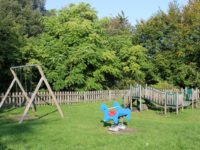 Chamberlain Gardens Play Area
Chamberlain Gardens
Odiham
Equipment on site: play area and grassed area. Suitable for children under 11.
Recreation Ground
Recreation Road
Odiham
Equipment on site: younger aged play equipment (suitable for under 12s), junior aged play equipment (suitable for 7 to 12 year olds), a multi-use-games-area marked out for football, netball and basketball, grassed playing fields and a car park. Suitable for all ages. Chapel Pond Drive Play Area
Chapel Pond Drive
North Warnborough
Equipment on site: swings, a slide and a trailblazer. Suitable for children up to 12 years of age. Bufton Field Play Area
Bufton Fields
North Warnborough
Equipment on site: large and small multi-play unit, swings, a roundabout, game boards and hopscotch markings. Suitable for children of all ages.
Tennis
Odiham Tennis Club
Chamberlain Gardens (Past the Bowls Club)
Odiham
RG29 1NE
Odiham Tennis Club lease and manage the 3 court and small clubhouse. Non-club members may book a court at certain times and can do so on the Odiham Tennis Club website.
Visit Website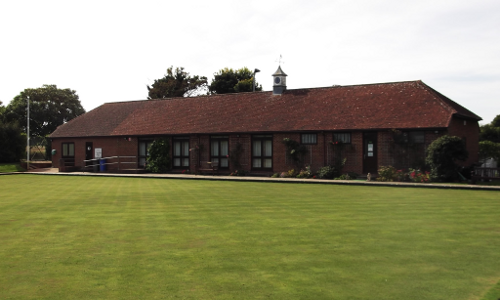 Bowls
Odiham & North Warnborough Bowling Club
Buryfields
Odiham
RG29 1NE
The Parish Council owned bowling green area is leased and managed by the Odiham & North Warnborough Bowling Club.
Visit Website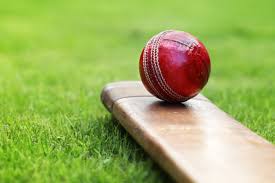 Cricket
Odiham & Greywell Cricket Club
King Street
Odiham
RG29 1NF
Visit Website
Basingstoke Canal
The Basingstoke Canal is recognised as one of the most picturesque in the country. It runs through Odiham and North Warnborough Odiham and the tow path offers a gentle walking route through the Parish. A number of local pubs are close to the canal making for a very pleasurable outing. For those wanting a more active experience, Colt Hill Wharf is a centre for boating activity with a canoe club and marina where it is possible to hire canal boats, rowing boats and canoes. The canal is also popular for fishing. Due to its particular water quality, the canal is a Site of Special Scientific Interest as well as having conservation status due to its beauty and history. It is a great place to spot wildlife, including rare dragon flies, herons and the occasional kingfisher. It was completed in 1794 and ran from Basingstoke, passing through or near Greywell, North Warnborough, Odiham, Dogmersfield, Fleet, Farnborough Airfield, Aldershot, Mytchett, Brookwood, Knaphill and Woking. Its eastern end is at Byfleet, where it connects to the Wey Navigation. This, in turn, leads to the River Thames at Weybridge. Its intended purpose was to allow boats to travel to and from the docks in East London to Basingstoke. The canal was conceived as a way to stimulate agricultural development in Hampshire, although one of the main cargos carried from Basingstoke was timber. The canal was never a commercial success and fell into disuse. From 1950, lack of maintenance allowed the canal to become increasingly derelict. After many years of neglect, restoration commenced in 1977 and on 10 May 1991 the canal was reopened as a fully navigable waterway from the River Wey to almost as far as the Greywell Tunnel. The tunnel itself if now one of the foremost roosts for bats in Europe.
Visit Website
Walks
Surrounded by conservation areas, with a beautiful canal, areas of special scientific interest and steeped in history, Odiham offers some of the most stunning walks in Hampshire.For a full map of footpaths in Hampshire, please visit the Hampshire Rights of Way website at https://maps.hants.gov.uk/rightsofwaydefinitivemap/The Odiham Society also publish recommended local walks https://odiham-society.org/publications/walks-and-trails/
Visit Website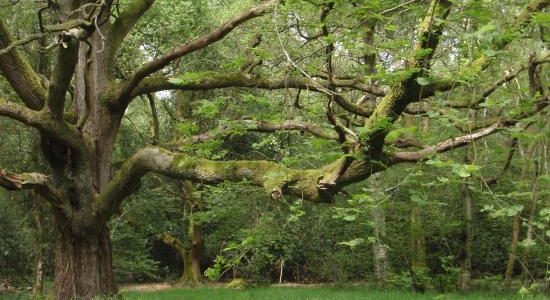 Odiham Common
London Rd
Hook
Hampshire
RG29 1JJ
Odiham Common is a beautiful amenity enjoyed by people throughout the district and beyond. The Common is one of the few examples of wood pasture outside the New Forest and is a Site of Special Scientific Interest (SSSI). Parking is available in Colt Hill Wharf car park – which is also right by the canal and offers a stunning picnic spot and place to feed the ducks / swans.The site is managed by Hampshire County Council with a contribution paid by Odiham Parish Council.
Visit Website The Firs
The Firs is a small area of densely tree'd land owned by Odiham Parish Council and located about half a kilometre west of the village centre in an elevated position (130m above sea level) affording good views over the village and adjoining landscape. It is believed that the copse of trees was created and planted in about 1790 as an 'eyecatcher' on the edge of the Dogmersfield Estate. This was probably in conjunction with the general remodeling of the estate's landscaping by Sir Henry St John Mildmay, the third baronet, and along the lines advocated by Capability Brown. The site contains an Ordnance Survey concrete triangulation pillar used during the mid-20th century re-triangulation or survey of the United Kingdom. The site has in the past been used for local beacon celebrations, but a modern replica beacon has been erected closer to the village centre for use on national celebrations such as Royal anniversaries and birthdays. Local legend has it that The Firs was the site of a beacon to signal the arrival of the Spanish Armada - but sadly there is no evidence to support this.